I'd give it a few days before I'd relax about him.
HOW ABOUT FOREVER SINCE I WILL SEE YOU ONE LAST TIME IN A CAGE. I SHALL DO NO MORE THAN SHAKE MY HEAD WHILE ALIENS ARE EVERYWHERE! I WILL BE TALKING TO THEM AND YOU WILL BE FREAKING BEFORE THEY OPEN THE CAGE AND YOU WILL DIE ALONG WITH A LOT OF PEOPLE FROM MAL THAT HATED. YOU ALL GOING DOWN MAN! ALL! IT'S CALLED ABDUCTION AND THERE IS NOTHING YOU CAN DO ABOUT THEM!
He could suddenly miss all the attention and go back to stalking us again.
NO BUT I WAS CURIOUS! GUESS IT GOT THE BEST OF ME! YOU SHOULD HAVE NEVER MENTION ME! YOU WILL ALL DIE ANYWAY! YOU ARE ALL MARKED SPIRITUALLY! YOU DO NOT INSULT ME AND GET AWAY WITH IT! YOU DO NOT WATCH ANIME AND GET AWAY WITH IT! AT LEAST NOT IN TERMS OF FOR ENTERTAINMENT ONLY. I WAS THERE TO PROVE IT INSULTS GOD SINCE THE 90s! FINALLY ALL SHALL END OF JAPAN! SOON!
Yeah, I'm done with him as well.
NO YOU ARE NOT! WHY ARE YOU STILL MENTIONING ME THEN? STFU UP LITTLE RETARDED IDIOT MALE! YOU SICK PEDO SATANIC SHIT! I WAS ONLY PUTTING A MASK TO LOOK NICE TO YOU WHILE BEHIND I WOULD DEATH STARE YOU!
He's just a lonely tsundere stalker that's getting off now that he has some attention again after his wife hand left him for another man.
NO NOT AT ALL! IN FACT I HAD FUN AT A PARTY WITH MY FRIEND AND HIS WIFE. IT WAS QUITE FUN EXCEPT WELL THE PLACE WAS SMALL! OH WELL HE WILL MOVE OUT SOON! NOW THEN! ABOUT THE OTHER PART! MY WIFE IS A GREAT 18 YEAR OLD GIRL THAT I ALWAYS WANTED. I WILL NOT DIVULGE STUPID SHIT THAT IS DETAILED AND PRIVATE! I WAS NEVER A PERSON THAT WOULD GIVE OUT REAL INFO ABOUT ME! STUPID MORONIC CUNT! AICON YOU ARE SHIT AND YOU KNOW IT! YOU ARE LUCKY TO BE ALIVE KIDDO! LOTS OF PEOPLE ARE DYING AND ANIMALS MORE THAN EVER! AICON YOU ARE NOTHING BUT A SICK SATANIC PEDO! I WILL RUIN YOU AND YOUR FAMILY!
We all know that he wants to get back on MAL,
GO FUCK YOURSELF AND DIE! I WAS TOLD BY MY SUPERIORS NEVER TO BOTHER ABOUT IT NOR WRITE ANYTHING LIKE I WROTE THERE. THIS WAS SIMPLY A EXPERIMENT AND THE DATE WAS SUFFICIENT IN TERMS WHAT WAS TO ACHIEVE WHOM IS SECRET!
but simply doesn't know how to do it.
I KNOW HOW BUT IT'S SIMPLY A WASTE OF TIME. WE ARE LIVING IN THE LAST DAYS AND THERE IS NOT TIME TO WASTE. ONLY SAVE PEOPLE AND HELP THEM!
He's been banned from around 20 sites
I DON'T CARE! ALL THOSE SITES ARE SHIT AND NEVER GOT THE MESSAGE OF GTFO FROM ANIME AND CANCELING THEMSELVES. WHY WASTE TIME TO TYPE ABOUT A STUPID CARTOON OTHER THAN FOR RESEARCH PURPOSES LATER ON? THERE IS NONE CAUSE THE SITE CAN BE GONE ONE DAY! POOF! ALL YOU WROTE THERE IS GONE!
and him blogs have been deleted again and again, around 100+ times by now.
NO! AGAIN YOU ARE BULLSHITTING! I HAVE LOTS OF THEM RUNNING STILL WITH LOLI HENTAI! YOU JUST DON'T KNOW IT! RISKING A LINK POST IS SOMETHING I WILL NOT DO BUT I HAVE AT LEAST 2 TO 3 OF THEM. SO YOU ARE A IDIOT! I ALSO BACKED UP ALL THE DATE SO IT WAS COPY PASTA SHIT AND THAT'S ALL! MORON!
It's only a matter of time before his shitty blog gets taken down for toddler rape porn again.
NOPE AND I HAVE OTHER BLOGS FOR THAT ONE! MORON! NOPE I DO NOT POST THAT SHIT! THAT WAS ALSO A EXPERIMENT THAT PROVED ARE INSANE AND NEED TO BE GENOCIDED FOR THIS. BASED ON RESULTS 90% OF THEM WILL BE ERASED! 10% MIGHT BE REFORMED MAYBE!
The more attention we give him, the more that tsundere ends up like this:
http://25.media.tumblr.com/tumblr_lh1d1anpH21qef050o1_500.jpg
YEAH HOW ABOUT THIS:


GOD IS HERE AND LAST I SPOKE WITH HIM HE SAID YOU WILL BURN IN FIRE AND BE ERASED OR SIMPLY ACCEPT HIS SON JESUS. ALSO YOUR MIND WILL BE ALL ERASED EXCEPT FOR WHAT YOU KNOW SINCE THE AGE OF 1 MAYBE 2. DEPENDS WHAT IS LEFT IN YOUR BRAIN!
If you have any parting words, now's the time to say it. lol
YEAH YOU SHOULD! ALSO THE MORE MY HEALTH GETS WORST THE MORE I KNOW SOON ALL WILL END. THAT'S A DIRECT CONNECTION I HAVE IN GENERAL WITH EARTH.
Shows I like:
-Diamond no Ace
-Golden Time
-Inari, Konkon, Koi Iroha
-Kill la Kill
-Magi: The Kingdom of Magic
-Nagi no Asukara
-Nisekoi
-Yowamushi Pedal
-Wake Up, Girls!
-Sekai Seifuku: Bouryaku no Zvezda
-Seitokai Yakuindomo*
-Strike the Blood
-Mikakunin de Shinkoukei
THEY ARE ALL SHIT THAT IS PERVERTED AND SATANIC THAT SHOWS A LIKING FOR EVIL. IT FEATURES KIDS TO MASTURBATE TOO IN OUTFITS THAT ARE SEXUAL. FOR THE MOST OF THESE IT'S SOFT CORE BUT IT CAN GET HARDCORE WITH SUBCONSCIOUS SUBLIMINAL MESSAGES SUCH AS: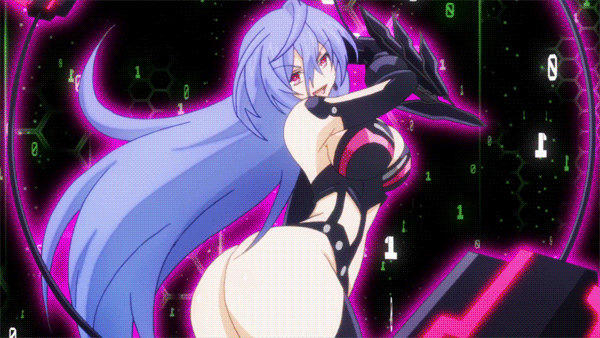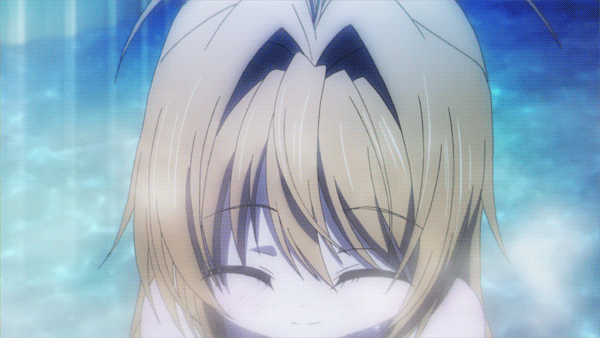 THAT TOTALLY SHOW HARDCORE SEX WITH YOU BEING THE INVISIBLE MAN BEHIND. IT'S COMPLETELY SICK AND INSULTING TO GIRLS!
Shows that are meh or shit:

-Maken-Ki! Two
-Samurai Flamenco
-Strange+
-Wonder Momo
-Z/X: Ignition
-Hamatora The Animation
-Nobunaga the Fool
-Super Sonico The Animation
-Wonder Momo
THEY ARE ALL PEDO AND SATANIC ALSO! THEY INSULT THE ELDER GODS WHOM ARE GOD'S FAMILY AND ALLIANCE!
YOU ALL FRIENDS MUST KNOW ONE THING! JAPAN IS TO DIE FOR THESE FILTHY CARTOONS FOR OVER A PERIOD WELL EASILY 30 YEARS! IT'S BEEN QUITE ENOUGH OF SINNING! LET GOD AND LORD JESUS SMITE JAPAN FOREVER INTO OBLIVION AND KINGDOM NOTHINGNESS! GLORY TO LORD ENKI GOD ALMIGHTY AND HIS SON LORD MARDUK KURIOS! KNOWN AS JESUS CHRIST!